HEY YOU!
Are you ready to
STEP INTO YOUR TRUTH,
CLAIM YOUR POWER,
UNLOCK YOUR TRUE POTENTIAL
AND MAKE YOUR MARK?
Is it time for you to stop settling, step into your truth, purpose and claim your power?
Not So Basic Life is on a mission to empower and support next generation change makers and game changers step onto their truth, claim their power and make their mark.
We are on a mission to help soul-searching corporates and entrepreneurs become conscious leaders who strive to change the world for the better.
The ones who are crazy enough to think they can change the world,
are the ones that do.
NOT SO BASIC.LIFE
Making the impossible, POSSIBLE.
it starts with owning your story.
We are the bridge to guide & help you, get from where you are to where you want to be.
Our focus is helping soul-searching corporates and entrepreneurs get to the bottom of who you really are, find clarity on what your heart and soul desires, cut the bullshit and get out of your own way so that you can manifest it into your life and design life your way.
We are here to show you what's possible, believe it and most importantly believe in YOURSELF and help you make it happen.
Through group coaching programs, in-person events, monthly membership, and 12 month mastermind - we're here to expand and transform your mind so to transform your life as well as provide the strategies and support you need to unlock your next level in business, and life.
TRUTH | IMPACT | CONNECTION | FREEDOM
These are our core values and the pillars of the Not So Basic Life.
We want to bring all the women around the world together to build a community of QUEENS, who supports each other on their vision and purpose. We strongly believe that every woman has the power to create epic change in the world and we should be unapologetic about it!
The first step to getting somewhere is to decide you're NOT going to stay where you are.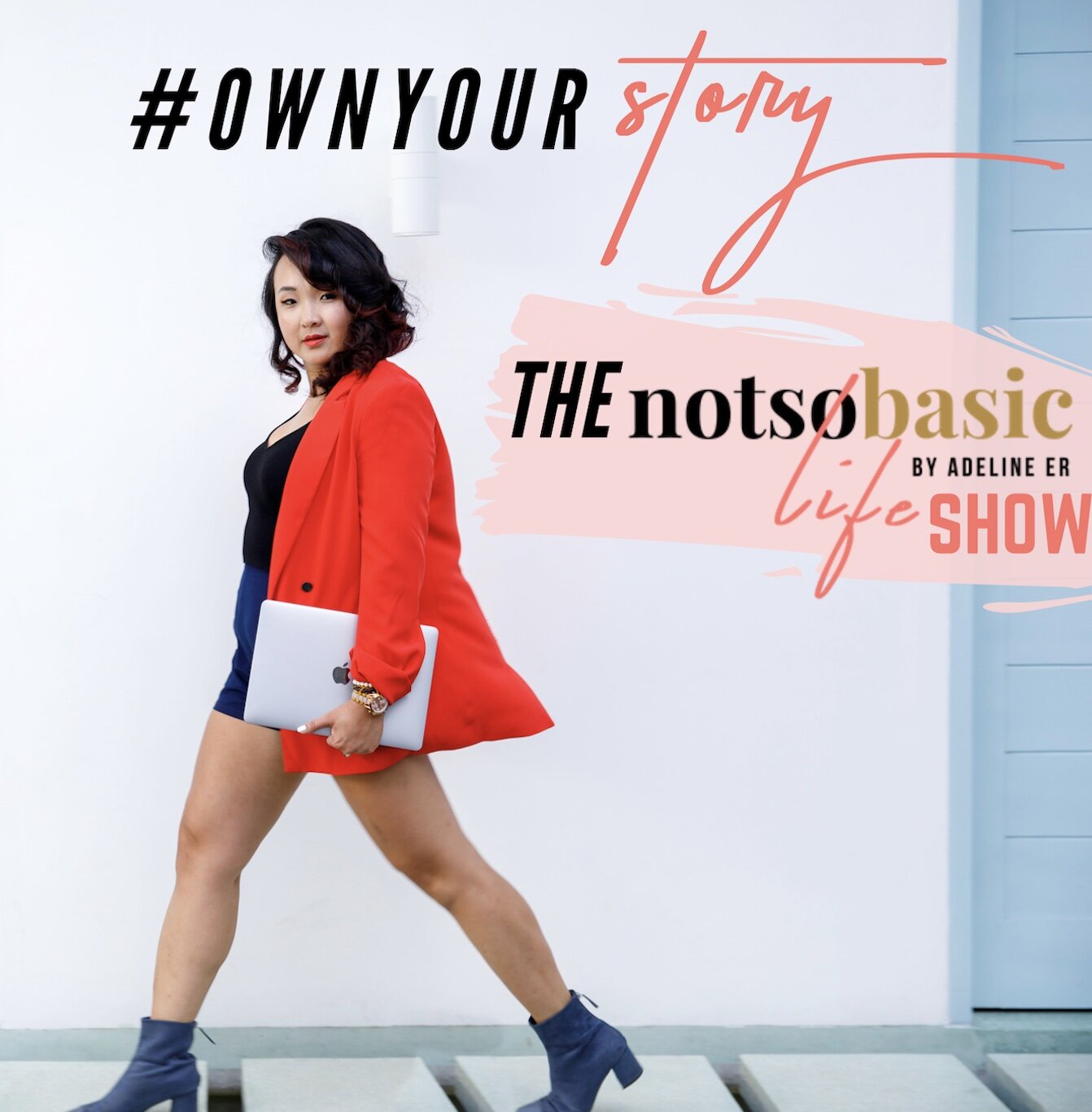 LISTEN TO THE NOT SO BASIC LIFE SHOW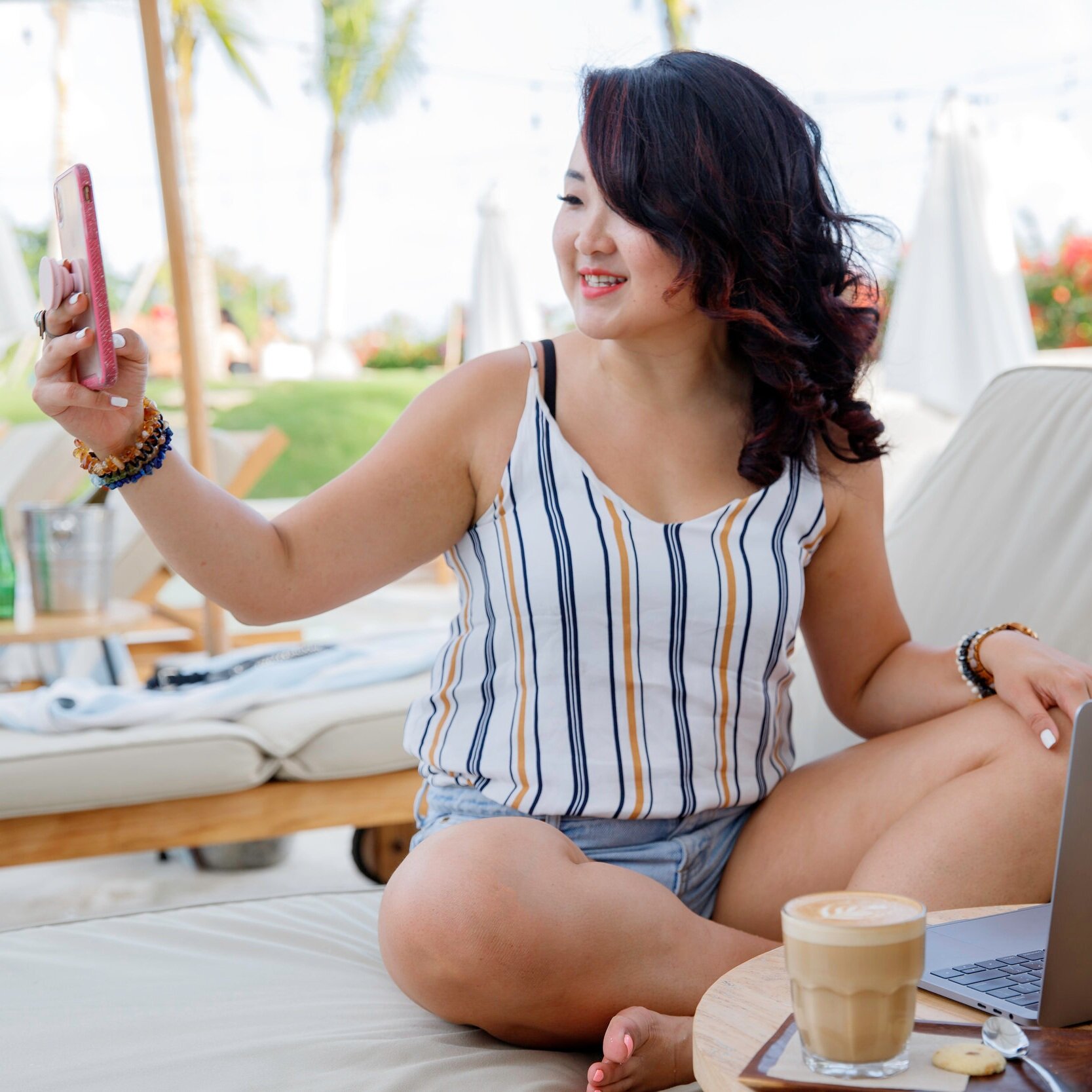 DAILY NOT SO BASIC LIFE HACK OVER ON INSTY.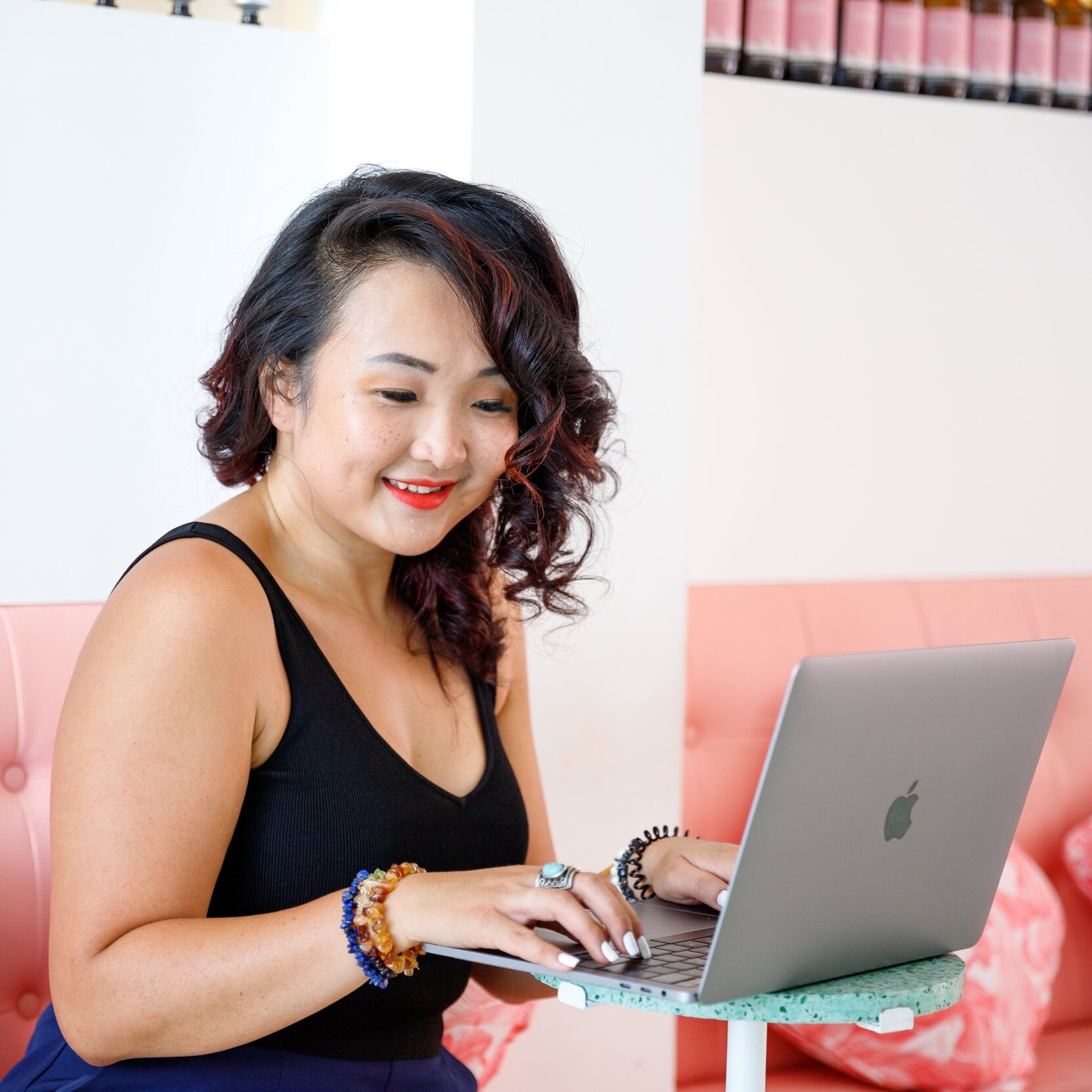 WATCH OUR FREE BITE-SIZED ON DEMAND TRAINING
Hi - my name is Adeline Er and I am the founder and creator of Not So Basic Life.

This baby was created when I was in Bali for the first time in 10 years back in October 2017 - where I was shown the possibilities of what a life filled with FREEDOM & CONNECTION would look like and the rest is history. It only took me about 2 years to finally find the voice of this movement - because I've decided to step out of my shadow and step into my truth.
There's a new paradigm in our way of living, being and doing biz. Your reality is based on the story you tell yourself and others. So, own your fucking story and start challenging the status quo.
I'm here to show you what's possible, make you believe it AND YOURSELF + make it a reality.
If I can go against all the parental, societal and cultural expectations and design life my way - SO CAN YOU.
If I can unlearn most of the shit I knew, adapting new beliefs and perspectives, SO CAN YOU.
I've stopped settling for anything less than my heart & soul desires and what I deserve (QUEEN DESERVES NOTHING BUT THE BEST!)

I've created a life on my own terms with freedom from the inside out!

I've gone from confused to conscious.

I've gone from skeptical AF to spiritual AF.

I've taught myself a new skill (digital marketing), be damn good at it and got paid damn well for it.

I've quitted my 9-5, started a biz and went remote.

I've decided to stop playing small, to stop playing not to lose but play to fucking win.
THESE ARE THE POSSIBILITIES THAT BECAME MY REALITY ONCE I EXPANDED MY MIND AND BELIEVED WHAT'S POSSIBLE.
Don't ask what the world needs - ask what makes you come alive, and go do it.
Because what the world needs is people who have come alive. - Howard Thurman
Everything that you ever dream of is within the realm of possibilities.
Once you have registered & acknowledged that in your mind- this is when magic happens!
And ya gurl is on a damn mission to help you find the truth within you that has gone dormant for years, reignite the fire within you so that YOU CAN STEP INTO YOUR FULL POTENTIAL, SHOW UP AS YOUR AUTHENTIC SELF AND
UNLOCK YOUR NEXT LEVEL AS A CONSCIOUS LEADER MAKING YOUR MARK.
I am so passionate about this - because I have been there!
From a young age, I have always been different and constantly being told that I was "too much" - too loud, talk too much, ask too many questions (legit the complains my parents used to get from the teachers). Then, as I grew older, I was then being told for too ambitious and too "strong". But all these "negative stuff" that I was punished for when I was a kid are my unique gifts and what makes the leader + change maker than I am today!
We all have our own unique gifts - it's time to peel off the layers that we and the society (+ everyone around us) have put on us and get down to the core of who you really are!
There are too many of us who are diming our lights and hiding our true selves and our potential to fit in the mould and to be loved.
AND MY MISSION HERE IS TO MAKE YOU SHINE BOLDY, PROUDLY AND BE SEEN AS THE TRUE QUEEN THAT YOU ARE.
The world needs more conscious leaders like YOU to make an impact - so,
BE THE CHANGE THAT YOU WANT TO SEE!
- Howard Thurman -
Training + roadmap to expand your mind to what's possible and
create the life you REALLY want.
REINVENT YOURSELF - MAKE THE IMPOSSIBLE, POSSIBLE & DESIGN LIFE YOUR WAY.
Not So Basic. Life your road to an extraordinary life.
A community for movers and shakers who want to step into their truth, find their path and unlock your true potential.
Actionable tips and tricks to help you design and create the life of your dreams, on your own terms!
Documentation of my digital nomad experiences (Recap, lessons learnt, the good and the bad)
Travel Diaries & Travel Guides to cities and towns that I've visited such as Ubud, Shanghai etc.
The Diaries of the #NotSoBasicLife is a Vlog series aim to document my journey as an #entrepreneur and part time #digitalnomad. It highlights the ups and dow...
Training + roadmap to expand your mind to what's possible and
create the life you REALLY want.
REINVENT YOURSELF - MAKE THE IMPOSSIBLE, POSSIBLE & DESIGN LIFE YOUR WAY.